JSON-LD for SEO has been in continuous development since its creation in 2015 and our changelog data goes back to 2017.
Get more organic search traffic for your Shopify store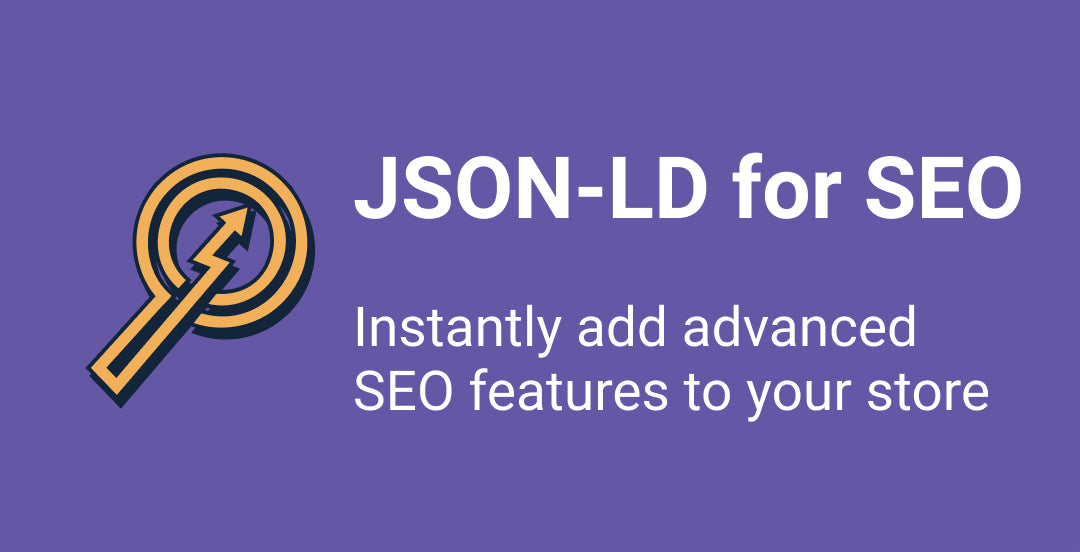 Increase organic SEO traffic through Google's Rich Results. One-click allows search engines and others to understand your store and products.
2022
October 2022
Add the site name to Website data
Update Kudobuzz integration
September 2022
August 2022
Allow for FAQs, Recipes, and VideoObject data to appear on any page
Add ability to set item condition to refurbished
Add the option to select "No review provider"
Add Seller to Products that link to the Organization
Update Reviews.io / Reviews.co.uk integration
Update Growave / Socialshopwave integration
Ability to override the default address and phone number from your Shopify store details
July 2022
June 2022
Add Author URL to Article data
May 2022
New review integration with LAI AliExpress Reviews
New review integration with Fera
Update Shopify Product Reviews integration
Add review integration for Standard Definitions
March 2022
February 2022
Fix default logo when none is set
January 2022
2021
September 2021
August 2021
Fix issue for articles when template uses page in the name
July 2021
New review integration with Rivyo
May 2021
Remove Ali Reviews integration
2020
January 2020
2019
October 2019
February 2019
2018
November 2018
October 2018
August 2018
July 2018
June 2018
Bing now accepts JSON-LD for Rich Infomation
May 2018
February 2018
2017
November 2017
October 2017
September 2017
August 2017
July 2017
May 2017
March 2017
January 2017