It can be confusing to understand how to change and tweak your store's search results. Did you know that it was even possible?
In this article I'm going to describe each part of a search result and show where you can find these fields in Shopify's product page admin.

Above you'll see a search result from Mountain Hardwear that includes a Rich Result.
URL: orange box. The search result has the domain and URL which helps the searcher know where the link leads to. In this case, this is the official domain for Mountain Hardwear making the search result more trustworthy. For example, if this said www.somejackets.com, there may be a loss of trust because it's not the official website.
Result title: red box. Each search result has a title that is linked to the webpage. This comes from the title tag on the webpage. Google's algorithm may rewrite the title in the search results to better match your content or the search keywords. So make sure your title is a good descriptor of what's to come.
Page description: blue box. Next, there's a short description of the page. The amount of text here varies but it's usually between 155-160 characters for desktop and 120 characters for mobile. This comes from the meta description tag on the webpage. Again Google's algorithm will sometimes rewrite it based on the content they find on the page.
Rich Result data: green box. Finally is the row for the Rich Result. In this case, we see the Product Rich Result style and we see data for the average ratings, number of reviews, price, and stock availability. Rich Results will only appear if you have the correct structured data on the webpage.
Nearly all search results include the title, URL, and description. Even if you don't configure those fields yourself, Google will automatically pick something in the search results. Google wants to use your description so make sure you're using quality descriptions that Google can use.
We can't always control what Google uses for these search results. We can provide suggestions.
That's why it's important to fill out the meta title and meta description on all pages. For product pages in Shopify, this is found at the bottom of your Product page in the Shopify admin. Don't forget to do this for collections, blog posts, main blog pages, and pages. If you don't enter it yourself, Google will decide what to use and it may not be the ideal description.
When you click on the Edit website SEO link, you're now presented with the options to enter the meta title, meta description, and edit the URL. If the page has already existed, be careful when you change the URL, and remember to set up a redirect if you do change the link.
The Rich Results aren't as common, they represent a search enhancement that you have to earn. Adding high-quality structured data that describes the page is the only way to receive them.
Most Shopify themes are missing the structured data to qualify for these search enhancements.
That's why I recommend JSON-LD for SEO to every Shopify store. It provides high-quality structured data that will let your store qualify for product Rich Results and more. Often times faster than the industry averages.
Get more organic search traffic for your Shopify store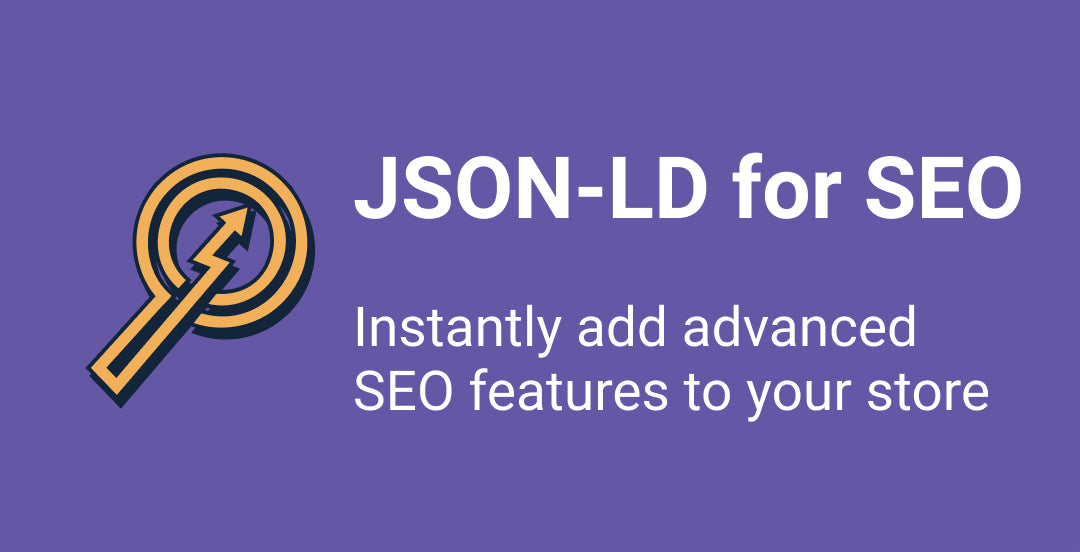 Increase organic SEO traffic through Google's Rich Results. One-click allows search engines and others to understand your store and products.