Last week we saw a large update from Google that impacts both SEO and Google Merchant Center. Google expanded your eligibility to highlight products using structured data.
Before, product structured data for e-commerce stores were used mostly for Rich Results. For example, Product Rich Results allow you to highlight your product reviews, price, and availability in search results.
What's new with Google's Product Update?
With this update, structured data makes you eligible to show products in Google's free shopping listings.
When looking at Search Console or running a Rich Results Test, you'll now see two categories for Product data.
Merchant listing experiences for web pages that allow shoppers to buy a product on the site.
Product snippets for a broader set of web pages with product information (including pages that sell products, publish product reviews, and/or aggregate information from other sites).
It's like a two-for-one deal!
What's the difference between Product Snippets & Merchant Listings?
This is where things sound the same, but they really are different, I promise!
Merchant Listings are free listings focused. Google uses this data for Organic Search, The Shopping tab, Google Images, and Youtube.
Product snippets are organic search results-focused.
The structured data between Merchant Listings and Product snippets are likely the same. They both use the same Product schema type and pull from the same resources. There is a difference in where your product information can be seen.
Let's use some visuals to help explain.
For Product Snippets, you'll see the product reviews, price, and availability (also known as Rich Results) in Google's organic results for both the regular search and image search.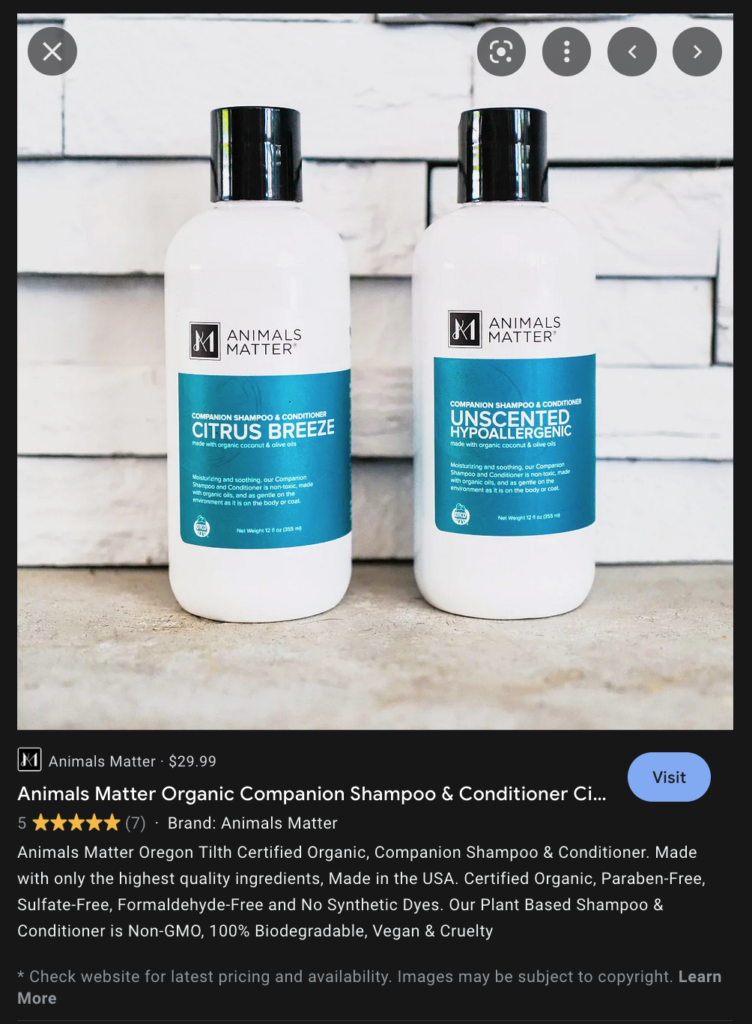 For Merchant Listings, you'll likely see the same product reviews, price, and availability in Google Search and Image Results (still Rich Results) as well as Google's Shopping tab and YouTube as part of Google's free shopping listings.
Which category of Product structured data do I care about?
Shopify stores should focus on the structured data category for Merchant Listings.
Where will I see the changes?
You'll see these changes now in both Search Console and the Rich Results Testing Tool.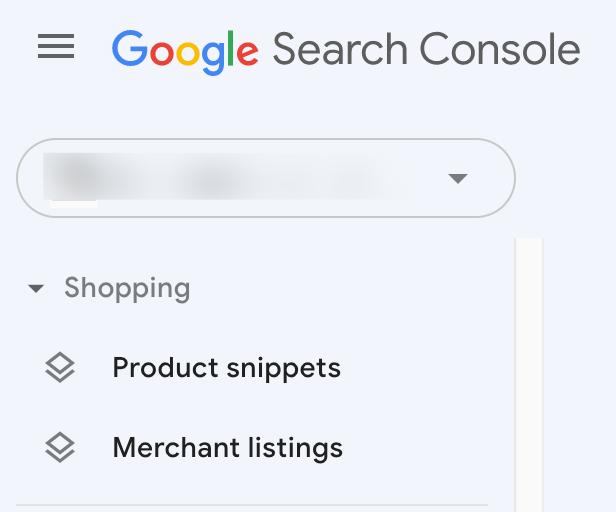 I'm a JSON-LD for SEO customer, do I need to do anything?
Nope! JSON-LD for SEO has been compliant with Merchant Center for years. As long as the data is in Shopify, you already have all the structured data needed for Merchant Listings.
There is optional information for material, pattern, and color. If you have that information and already use Merchant Center, I recommend you include it in your product feed. Shopify doesn't have a way to include this information automatically in the structured data. If and when Shopify does allow you to set these fields, we'll look to see if they can be included in the structured data.
Don't worry though. The material, pattern, and color have been fields you've been able to include in your product feed for a long time. It's just that Google is now saying you can include it in the structured data if you have it. But it's entirely optional.
Get more organic search traffic for your Shopify store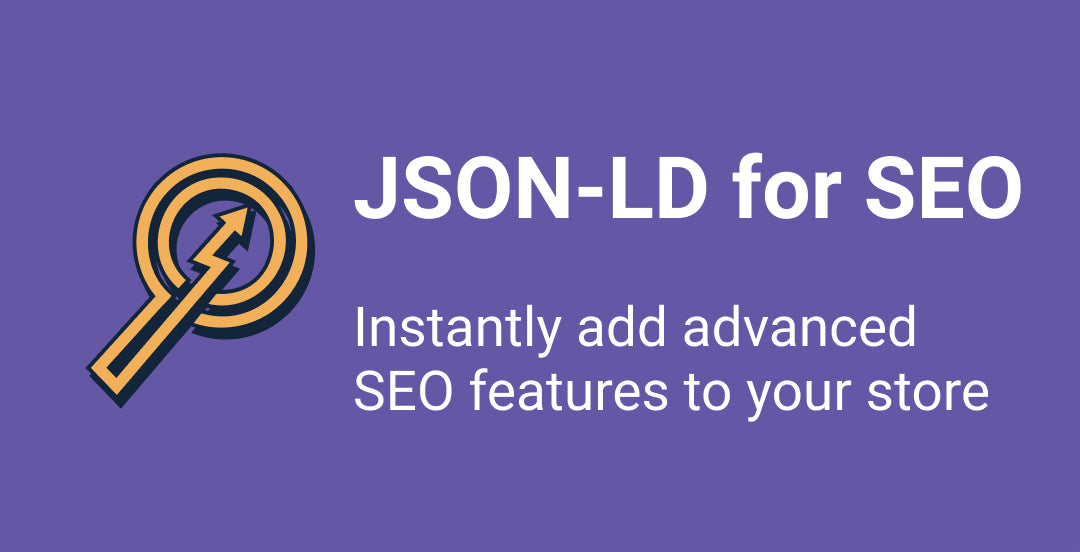 Increase organic SEO traffic through Google's Rich Results. One click allows search engines and others to understand your store and products.