I'll assume that you've already purchased the app for your Shopify store. If not, you can install the app here:
Once purchased, you can follow the steps below to install the app in your Shopify store.
A new version of the JSON-LD for SEO app code has been developed to take advantage of new features Shopify has included as part of Online Store 2.0.
The best part is that you don't even need an Online Store 2.0 theme to take advantage of them.
The update is compatible with all Shopify themes, even non-Theme Store 2.0 themes.
Here's the quick process of installing JSON-LD for SEO:
Step 1: Enable the app in your theme
From the app, click the Theme Settings button
Make sure the setting for JSON-LD for SEO in the App Embed Block in enabled.
Select Save
Remember to select Save at the end. This part has been catching a few folks during the setup process.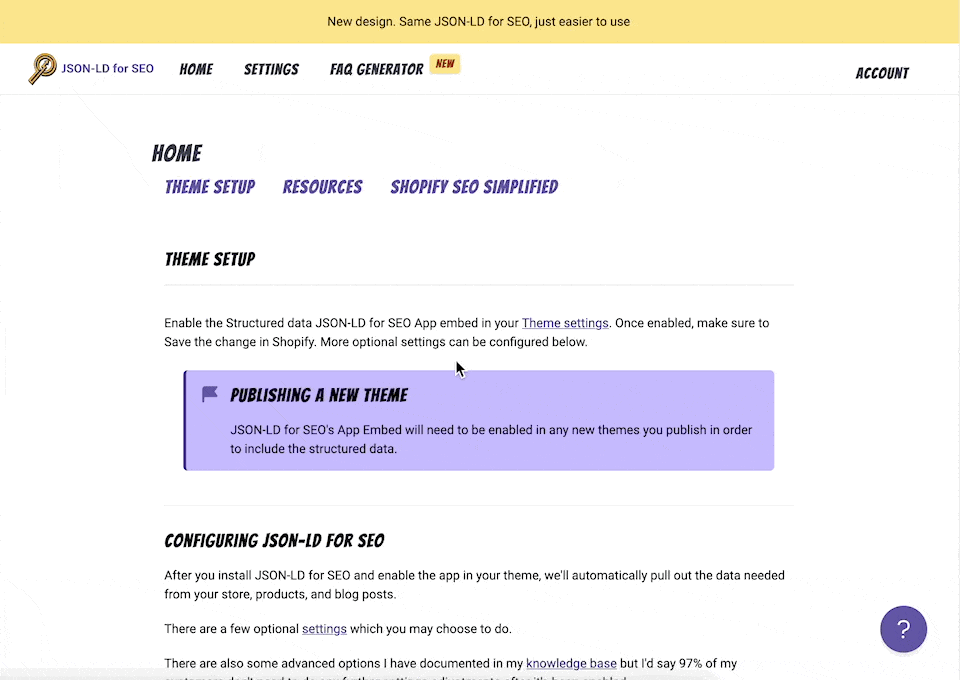 Publishing a new theme
For stores using the new App Embed for JSON-LD for SEO (as of January 2022), you'll need to enable the Structured Data JSON-LD for SEO App Embed in the Theme Settings each time you update your theme. Follow the instructions above and make sure you select Save after enabling the app.
For legacy JSON-LD for SEO users, we ask that you migrate to the new Online Store 2.0 App Embed. Migrating is optional at this time, but the old snippet will no longer receive updates or new features. If you don't migrate now, you don't have to do anything when you switch themes. JSON-LD for SEO will automatically detect the change and re-run its snippet installer.
Step 2: Make changes to default settings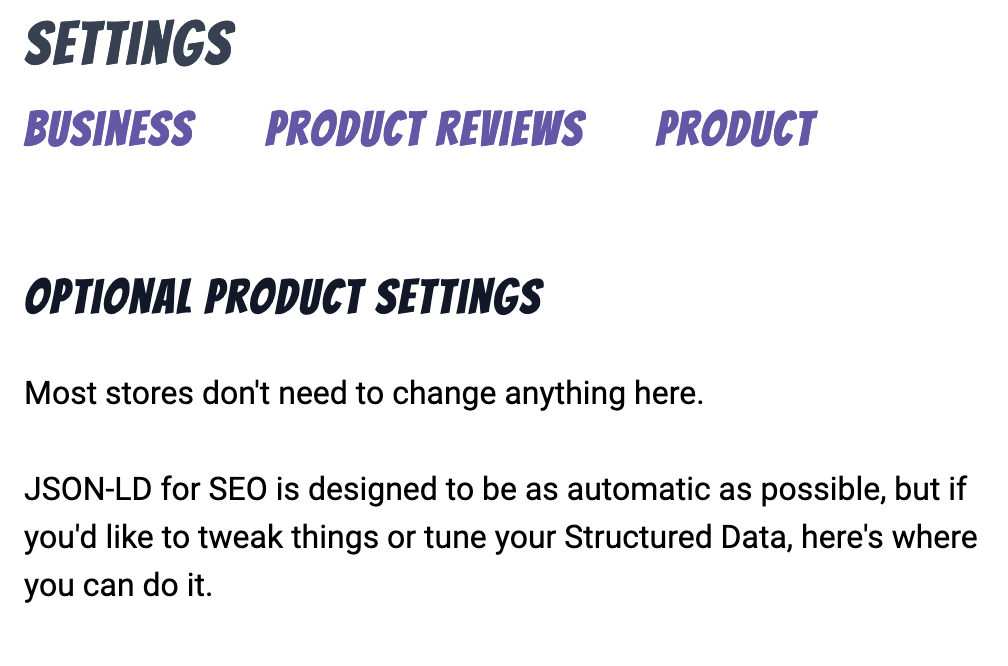 An important one is selecting which Product Reviews app you use. Some review apps leave old review data lying around so by selecting the one you use, JSON-LD for SEO will know which data is the correct one.
If you have questions, please check out my FAQ page or contact me.
Get more organic search traffic for your Shopify store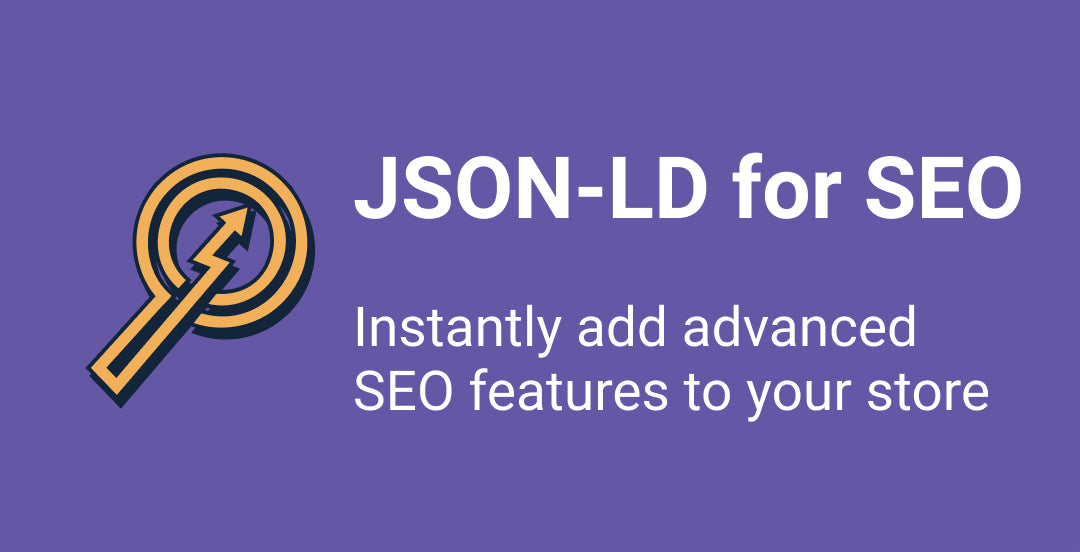 Increase organic SEO traffic through Google's Rich Results. One-click allows search engines and others to understand your store and products.