I got this question from a customer about JSON-LD for SEO:
Does this app work with my theme …?
That's a great question because quite a few apps in the Shopify App Store are only tested with a handful of themes and end up breaking on other themes.
For JSON-LD for SEO, most themes should work out of the box.
The way the app works is that it adds the structured data as a block of JSON-LD code. It doesn't touch the theme other than finding a place to insert this chunk of code.
Unlike other apps, that code doesn't even need to run so it doesn't slow down your site at all. Instead, that code is read by Google and other search engines to extract the structured data from your page.
This approach also makes it easy to switch themes later. I just have to click a few buttons in the backend and your new shiny theme can get JSON-LD for SEO re-installed at no cost.
Contrast that to the microdata format that themes use where the structured data is scattered throughout the mark-up. Even a minor change to the theme could break things, let alone switching out the entire theme.
I have had one custom theme that I needed to help post-install because they were doing something really odd with Shopify (multiple, non-standard layouts). It took about five minutes for me to figure out what they were doing and to update the app to work with their store.
If you're worried that your store's structured data is hurting you in the search results, it might be time for you to look at JSON-LD for SEO.
Get more organic search traffic for your Shopify store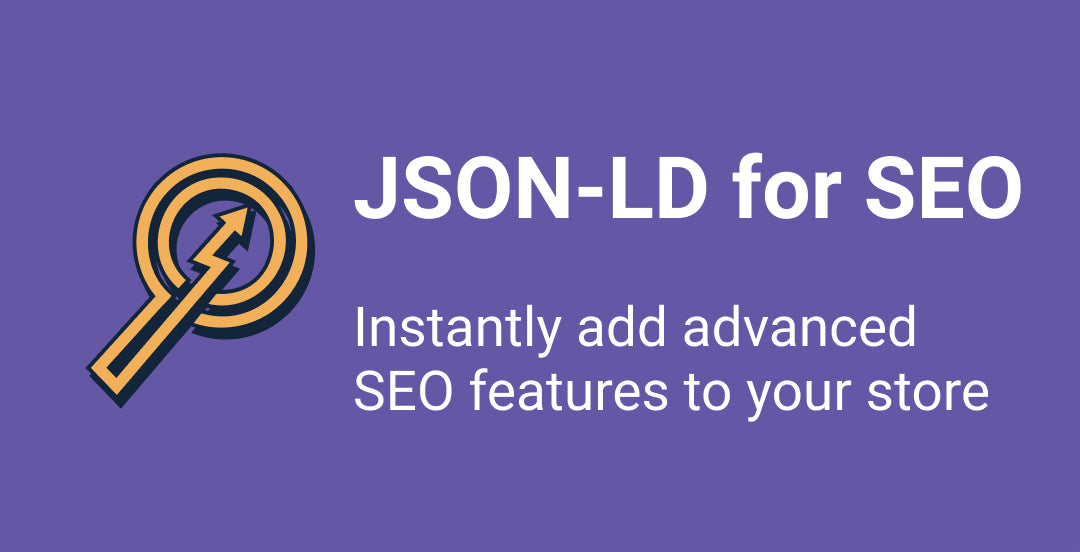 Increase organic SEO traffic through Google's Rich Results. One-click allows search engines and others to understand your store and products.