A major part of Shopify SEO is product descriptions.
Google loves content and for most stores, product descriptions are the bulk of their content. Some stores have blogs and articles too but they are definitely the minority (hint: sounds like a content marketing opportunity).
But content is one thing that buying an app can't solve.
An app can rearrange your content.
An app can remix your content.
An app can generate some default content.
But let's be honest here, Google's algorithm is much smarter than any app and they will be able to see that all of that content is basically the same.
Google won't penalize you for reusing the content (that's a common misconception), but you won't get as much credit for it at all. You might be better off writing even one sentence of unique content than relying on generated content.
If you're using a SEO app thinking they'll handle your content for you and get you ranked, you'll getting only a fraction of the results as you could have.
Though the great thing about content is that you don't have to do it all at once. You can work on one product description each day and your SEO will improve a tiny bit every time.
Don't get intimidated by the amount of content you "should" have, consider it an ongoing project that you chip away at.
One SEO feature that an app can help automatically with is structured data. Mostly because the data helps Google's algorithm which makes their job easier.
You can either audit, code, and test your store's structured data by hand or install JSON-LD for SEO and have the structured data you need for several types of Rich Results.
It's already helped a few thousand Shopify stores with their structured data and it could help you too.
Eric Davis
Get more organic search traffic for your Shopify store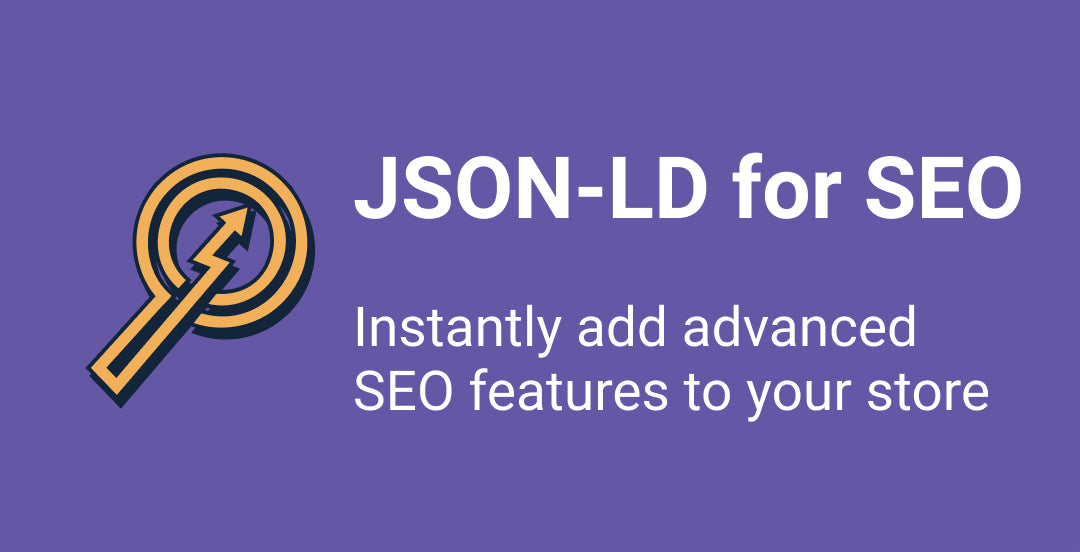 Increase organic SEO traffic through Google's Rich Results. One-click allows search engines and others to understand your store and products.