Despite the power of FAQs, most Shopify stores don't have frequently asked questions on their site. Those who do, often write the questions from a marketing perspective rather than the customers.
FAQs can play significant roles in filling out content for your site when done correctly. Think of your FAQs as an extension of your customer service representatives. The best FAQs can bust objections and inform the customer if the product is right for them.
Customers come up with some of the strangest questions about products, but they are questions nonetheless. If one customer has the question, I bet others do too!
How to choose questions?
Gathering the questions may take a bit of time and is completely worth the effort in the end. Your customers have questions. Use this opportunity to answer them in their own voice.
Use your customer's questions
The most obvious way to figure out which questions to answer is to pull questions directly from your customers. Browse through your emails, social media inbox, and most importantly your customer support tool (such as Reamaze, Gorgias, and Zendesk). Look for common questions or themes that you find yourself answering most often.
Use review apps that include a Question & Answer section
Many review apps provide space for customers to ask questions and for you to answer them. Questions from customers are often seen as more trustworthy and more reliable than those from marketing teams. Q&As can also be invaluable to newcomers who don't know enough about the product. Using the Q&A approach can help you to fill out the FAQs where you didn't include the question already. So let your customers contribute with their questions.
When in doubt, Google it
For those who may be new to their Shopify journey or want to add more questions, you can always use the Googles. The autosuggest feature on Google is an easy way to see what folks search for related to your product. There is also the "People Also Ask" section in search results which tend to be related questions that could give you ideas.
Where to put FAQs?
Wherever you put your FAQs, make sure it's relevant to the page. One thing I don't love to see is the same FAQs on the footer of every page. Using the same FAQs all over will cause customers to ignore it altogether. So make sure your FAQs are relevant.
Here are a few ideas on where to put your FAQs:
Use a stand-alone FAQ page
Having a devoted FAQ page is great for more general questions and the most common use case for FAQs. You can also use a stand-alone FAQ page as a way to communicate your policies such as Returns, Exchanges, Shipping, and Privacy to name a few. Hippeas is one of my favorite examples of an FAQ page because they are very direct in their answers. I also love that it's not hidden behind an accordion!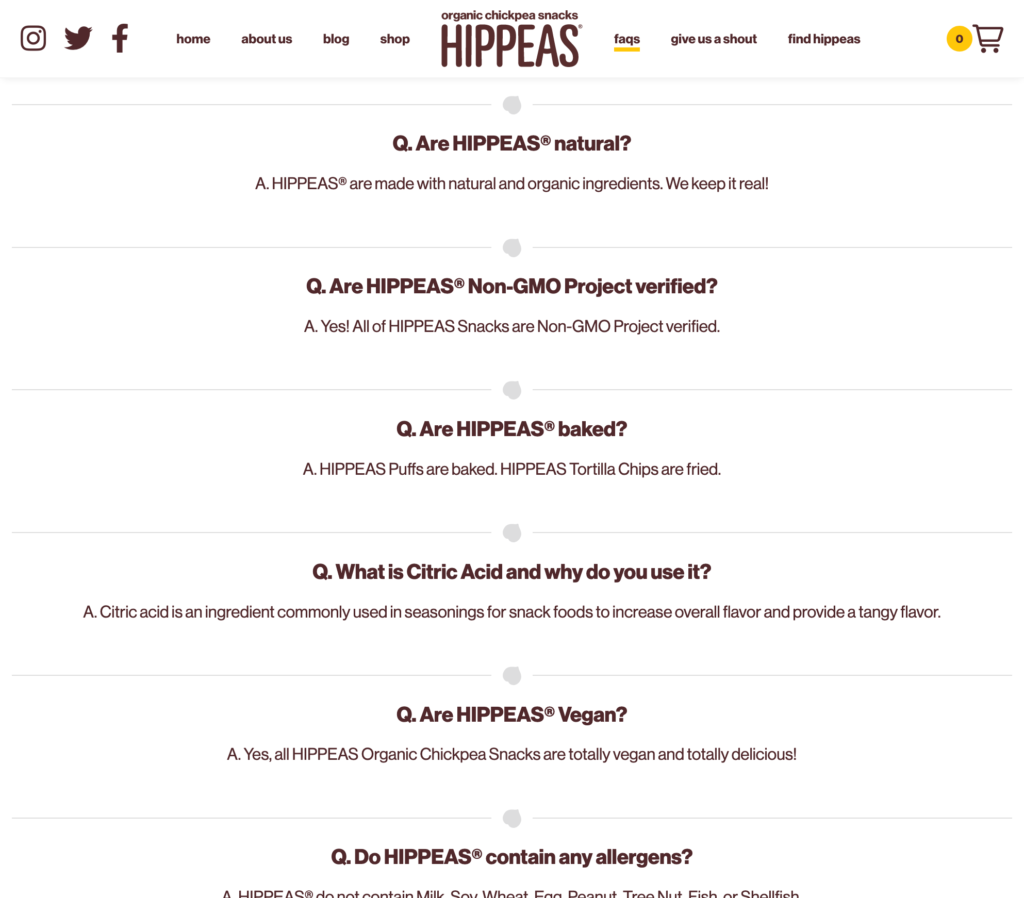 Conway Stewart is another great example of a stand-alone page. They break out questions into categories such as care, storage, and policies.
At the bottom of your blog article
Adding FAQs to your blogs is especially effective when using your articles as a form of education. Animals Matter does this very well. Their blog content tackles a topic with 2-3 FAQs that support the rest of the article.
As part of your product pages
Though I love FAQs on product pages, make sure these are specific to the product. They should answer common questions about that product, not your company as a whole. Santa Cruz Bicycles does a fantastic job of addressing specific questions about its product.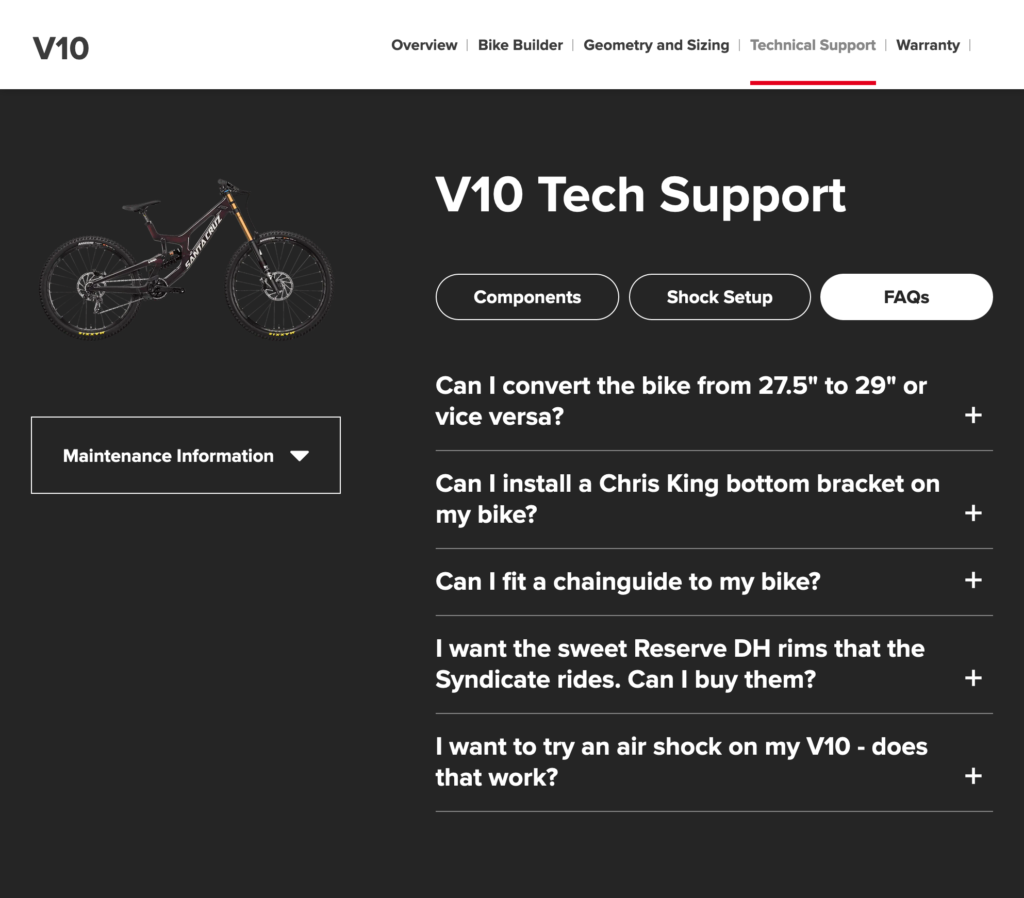 Magic Spoon also does a great job of using FAQs on their product by addressing some common product questions and then linking to more FAQs. Technically they use the same FAQ on all their products, but they only have three.
Collection FAQs
This may be a stretch since many Shopify stores struggle to include collection descriptions let alone FAQs. Expand your collection description by using FAQs for all products in that collection. In this example, Animals Matter uses FAQs to help the customer determine if a dog blanket is right for their companion.
The Home Security Superstore uses FAQs on their baton collection to answer some fairly basic but likely often asked questions.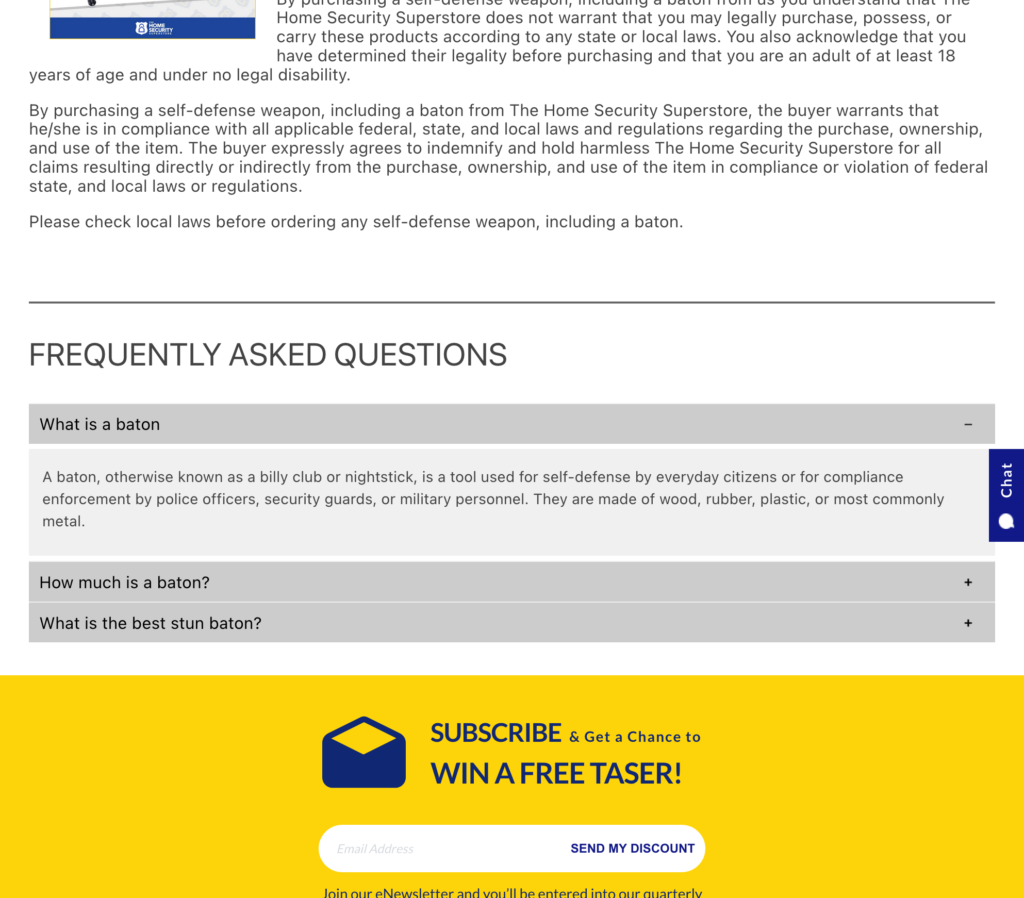 Styling your FAQs
If you've read my articles in the past, it should be no surprise to you that I don't love accordion or tabbed-styled content. The same goes for FAQ pages. Set those FAQs free!!
I recognize the irony in that since most of the screenshots above are in an accordion, what can you do?
Some FAQ pages can get out of hand especially if it's a longer FAQ page. To combat the issue, I recommend creating a table of contents of sorts. This will allow customers to scroll through your FAQ page or jump to the one that addresses their question directly.
Make sure you're also using proper heading tags (such as h2, h3, h4…) so that it's accessible and easy to navigate.
Ok, if you have to use an accordion, then do so. Just please make sure it's easy to use.
You also don't need an app to add FAQs to your website. Apps are helpful if you want a specific look, but they are by no means required.
I'm still not sure what to use for my FAQs
Creating FAQs doesn't have to be hard and it doesn't have to be a lot of questions. Pick 2-3 questions that are most often asked for your products and add them to your product page.
For example, I'm vegan. When I buy food online, I need to know if the product is plant-based or not. An FAQ can be that simple! Is the product plant-based? Yes or no?
And if you truly can't think of a single question your customers have, then skip the FAQ. But I have a hard time believing that's true.
Be careful not to throw all your great content into your FAQs that you never use again. Keep your FAQs updated and relevant.
Optimize FAQs for search
FAQs are for the customer. Please don't spin your FAQs to be stuffed with keywords or jargon that the customer won't understand. Q&As should be clear, in the words your customers use, and actually answer their questions.
But I would be failing you if I didn't remind you that FAQs have SEO benefits as well. The questions you answer could be an exact query that's been entered into Google. So that's why it's important to use words that customers use.
With FAQs, you can also qualify for Rich Results. JSON-LD for SEO has a new FAQ Generator that allows you to copy and paste FAQs on your Shopify site and turn them into structured data. With this, you can qualify for FAQ Rich Results like the one below from MacCase.

Qualifying for FAQ Rich Results has never been easier!
Get more organic search traffic for your Shopify store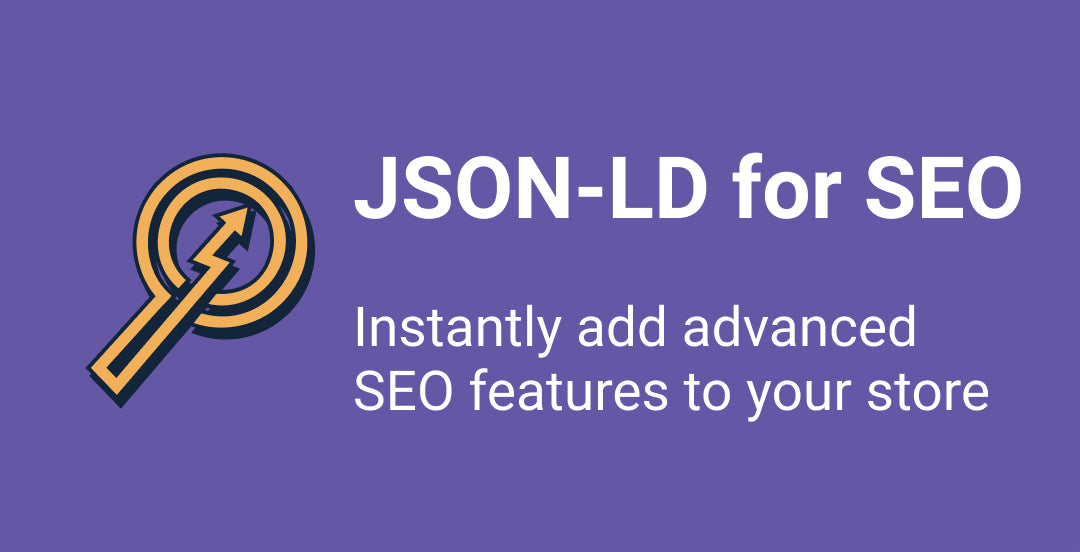 Increase organic SEO traffic through Google's Rich Results. One-click allows search engines and others to understand your store and products.