Many Shopify stores may not realize that there is a connection between Merchant Center and structured data, but not in the way you might think.
JSON-LD for SEO creates the structured data for each of your products in your Shopify store and is primarily used to get Rich Results. The structured data is also used by Google Merchant Center as part of the Automatic Product Updates. This is where Google automatically tracks product prices and availability.
The crossover between Merchant Center on the paid side and a landing page on the organic side is that Merchant Center will check your landing pages to make sure they are legit. They do this by matching the landing page with the data feed. One part of that matching is checking the structured data for the product price, availability, URL, and product identifiers such as SKU, MPN, GTIN.
I spotted this Rich Result in late February for Animals Matter, a Shopify store that depends on JSON-LD for SEO for their structured data.
In this screenshot, Merchant Center is sharing the shipping details with organic results. Most Product Rich Results only show reviews, price, and availability. This snippet is also showing the shipping price and approximated days to delivery.
Shipping policies can get complicated and change often. Shopify doesn't make the shipping information needed for your structured data available in liquid. So we've been unable to do this with JSON-LD for SEO. Now, it appears you can depend on Merchant Center for this bit of information.
Google understands the volatile nature of shipping, so they recommend Merchant Center for this purpose. Merchant Center already has your shipping details because it's required for Google Ads, so it makes sense.
Here are Google's docs on setting up shipping profiles in Merchant Center.
For those who want to show shipping information in their Rich Results, have JSON-LD for SEO, and have Merchant Center setup, you may not need to take any action.
If you don't have JSON-LD for SEO installed, I recommend installing it today. The structured data from JSON-LD for SEO has been compatible with Google Merchant Center since Google started to support the JSON-LD format.
Get more organic search traffic for your Shopify store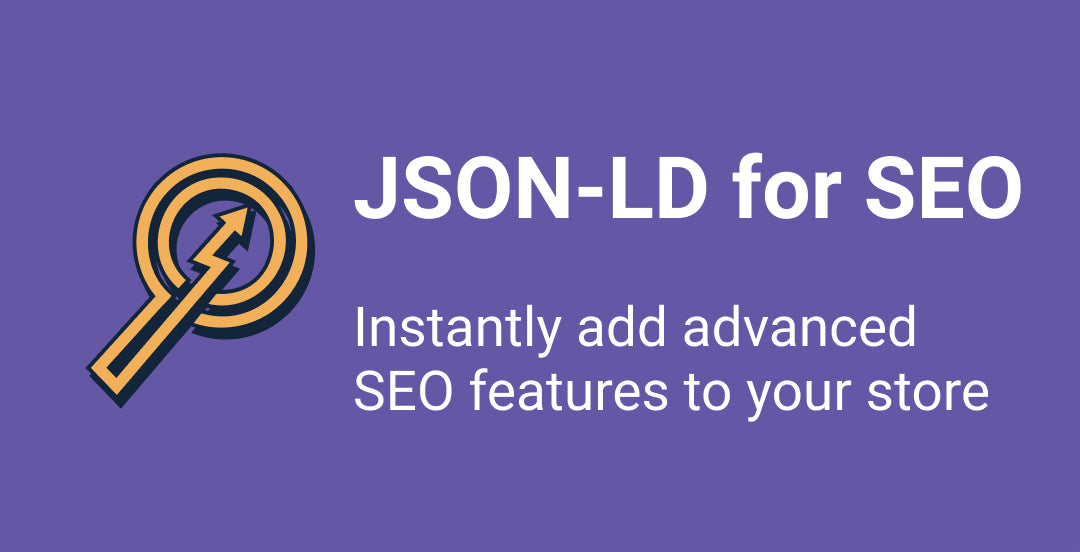 Increase organic SEO traffic through Google's Rich Results. One click allows search engines and others to understand your store and products.