A customer recently asked me how they can rank better in Google and what other Shopify SEO app they should install that compliments JSON-LD for SEO.
JSON-LD for SEO and adding structured data, in general, does not change rankings, for better or worse. It's more about improving how your existing search results appear. Search enhancements help your visibility which can lead to more traffic and conversions.
I've found over time that Shopify has added many of the core features found in most Shopify SEO apps. So you might not need another app.
There are thousands of things you can do to improve your SEO. The question should be more specific. Questions such as (but not limited to):
Those are all specific questions that focus on one-half of Shopify SEO, referred to as on-page SEO.
Shopify actually handles a lot of the on-page SEO, especially when combined with a quality updated theme.
Notice that none of these questions are around ranking.
That's because "how do I rank better?" is too broad of a question. As I said, there are thousands of things you can do to impact your rankings. If I gave you a list of a thousand ways to improve your rankings, how would you know where to start with a broad question like that?
Rankings change from a lot of things and not everything is within your control.
Focusing on rankings, in my honest opinion, is a crapshoot.
Yes, some of these technical bits may be ranking factors, but it's still not focusing on the right question.
Let's unpack the real question. You want to rank better so you can increase your traffic and get more sales. Right?
So the question should be:
"How do I convert more sales with SEO?"
The main problem is that people don't enter enough content into Shopify to actually have good on-page SEO.
Some Shopify SEO apps will scan your store and make suggestions. This could be useful but they are bots that are trying to analyze what they think Google wants to see.
Google wants you to help your customers. They want you to focus on them, not on how to beat their algorithm. Their algorithm changes at least six times a day – how on earth are you planning to keep up?
Your customers are the ones who can tell you exactly what content you are missing on your website.
That's why Google rolled out the Helpful Content update.
Google Search's helpful content update generates a signal used by our automated ranking systems **to better ensure people see original, helpful content written by people, for people, in search results**.
Instead of asking which SEO app you should install to improve rankings, go back to look at your content. Make sure your content (product descriptions, collection descriptions, blogs, and FAQs) answer the questions your customers have.
Using an app like JSON-LD for SEO can get you one step closer to improving conversions because it shows things like your product reviews, price, and availability directly in search results. But you still need to work on other parts of your SEO which should be content focused.
I have a large guide on Shopify SEO with a ton of details on how to improve your SEO without using another app in Shopify. If you scroll down to the Shopify SEO Apps section, I also mention SEO tools outside of Shopify that don't impact your site load times.
Get more organic search traffic for your Shopify store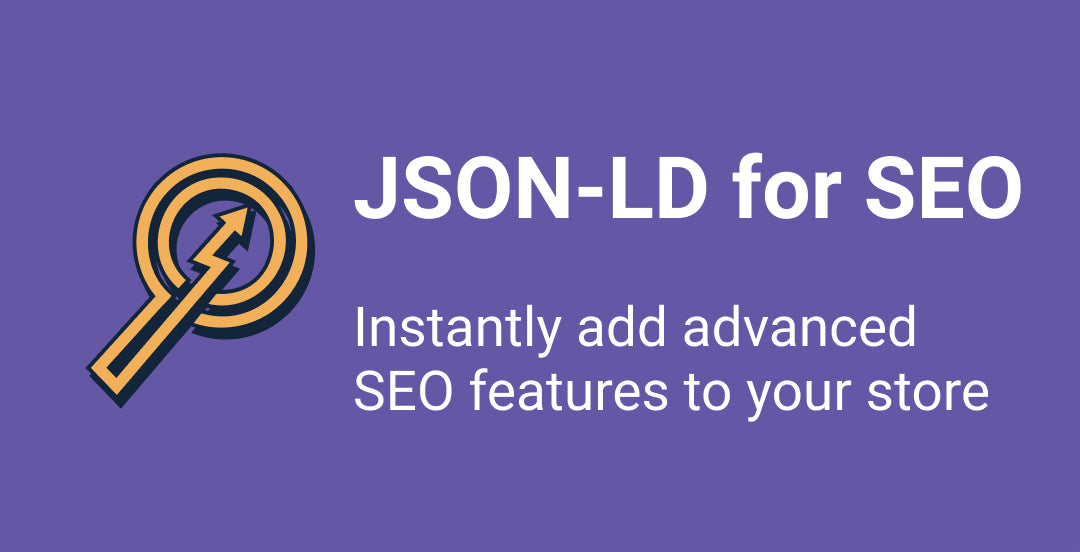 Increase organic SEO traffic through Google's Rich Results. One-click allows search engines and others to understand your store and products.